Brand:RSHG
Description:flat screen printing photo emulsion
Origin:China Zhejiang
MOQ:100kgsKilogram/Kilograms
Payment Terms:T/T
Supply Time:Day
Packaging Details:plastic bottle (or bucket) with carton
Product detail: Photopolymer Emulsion for Flat Screens Printing Plate
1.Blue (or milk white) emulsion,39%~41% solid content
2.Quick development,high resolution,excellent durability;
3.Applicable scope: Used for 40~250 meshes;Textile and aqueous printing,such as disperse dyes ,pigment paste,as well as active dyes printing;
Performance comparison of water resistance type photopolymer emulsion(A)
Item NO.

Photosensitivity

resolution

acuteness

durability

Exposure

latitude

Heat

resistance

Mositure

resistance

RS201

AAAA

AAA

AAA

AAAA

AAA

AAAA

AAAA

RS1000

AAA

AAAA

AAAA

AAA

AAAA

AAA

AAA

RS1400

AAA

AAAAA

AAAAA

AAAAA

AAA

AAAAA

AAAA

RS1800

AAAA

AAAA

AAAA

AAAA

AAAA

AAAA

AAAA
1kg per bottle and 15 bottles per carton

5kgs per barrel and 4 barrels per carton

10kgs per barrel and 2 barrels per carton

20kgs per barrel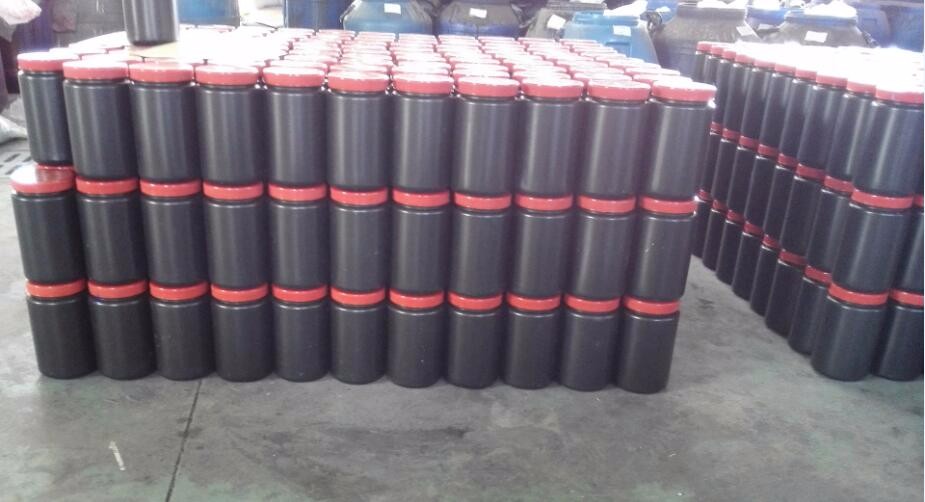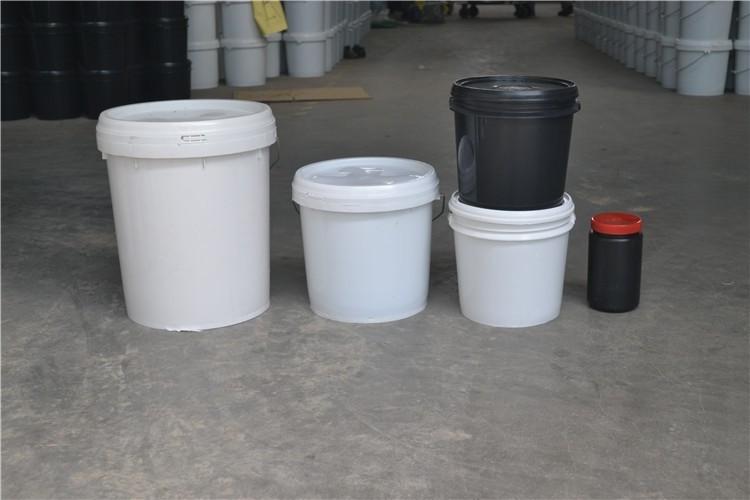 Contact person: Eva Chen
What's app:+86-13106082866
Skype:chenyf1991
Wechat:33079804 or sweep the QR code
General operation of flat screen printing photopolymer emulsion
Washing the screen: Before coating the emulsion, the screen must be cleaned to remove the grease by alkalescent detergent, then washed with water and dried and kept in clean condition.
Preparing the sensitized emulsion:It should be operated under a gentle yellow light(Prohibit from operating in no opacifying condition).Put 4g-8g photosensitizer into 80ml clean water, stirring until fully dissolved then put them into 1kg sensitized emulsion and stir clockwise until even.After stirring, there will appear bubble, so you need to put it in a low temperature and dark place for 1~2 hours until the bubble is gone. Then maintain the prepared sensitized emulsion at 5~15℃ in a constant temperature storage box, the prepared emulsion can be stored for 2 weeks in this condition.
Coating: Automatically coating: The emulsion is directly coated with the auto coating machine on both sides of the screen for 1 time and dried.
Manual coating: Keep the screen upright with one side slantways. Coating the emulsion on printing side or other side for 1 time, after drying, coating the both side of screen for one more time.
Drying: No matter use which coating method, generally, the coating should be divided into two times. Drying after coating one time, drying condition at 35-40℃ in an oven with circle wind for 10-15 minutes. After drying, coating another side and drying as before.(The coating method and times are decided by time, temperature and humidity, according to the actual requirements.)
Exposure: Maintain the exposure machine cleaning, check the photographic plate before exposure and the manuscript must be closely integrated with the printing plate. Exposure time is relevant with coating machine, light source(UV-Lamp, Metal-halogen lamp or other), power,distance, film thickness, pattern and so on. So the exposure time should be determined after trail.
Development: The exposed screen is immersed in water for 1-2 minutes at 5-30℃,or rinse the printing surface regularly by the tap water with pressure(hydraulic pressure:2-4kgs) until the patterns appeared clearly. And then rinse the scraping surface with tap water without pressure to clean the leftover. The washed screen is dried at 40℃ in an oven with circle wind.
Retouching: Retouching the screen according to the situation.
Curing: The retouched screen needed to be exposed for a second time,then cured by brushing a layer of the curing liquid on both surfaces(suggest to absorb the water left in the screen meshes with the hygroscopic machine) and dried in an oven with circle wind or naturally dried.
Storage: One year at 5-30℃ in a dark and dry condition.